GLUCK+ Architecture Storytelling
Professional Work at GLUCK+
GLUCK+ is a firm well known for integrating architectural design and construction through Architect Led Design Build, a design-oriented project delivery method. The company has a holistic perspective not only in architectural design, but also in business development and public relationship, which means these aspects of architectural practice revolve around architectural thinking.

As an essential member of the 2-person Strategic Planning and Special Projects team, the assistant communications design manager analyzes architectural trends, identifies opportunities, strategizes on how to communicate architectural and ALDB concepts to highlight the firm's unique capabilities, develops graphic and multi-media content, experiments with new communication technologies to find the most effective.

Winning 2019 AIANY Design Awards through design storytelling.


One of Philadelphia's first high-rise LEED Gold luxury apartment buildings, 'Bridge' offers 146 apartments with 10 percent affordable units. At the edge of Old City, some of the oldest urban fabric in the country is cheek by jowl with the Ben Franklin Bridge and its scale of early 20th century industrial infrastructure, the building is contextual with contemporary formal language.




Document process from concept to reality.


Crafting the documentation and narrative of the 150 RIvington condo building facade using photography, drawing, video editing and flow chart.

The concept is to respond to the rhythm of Lower East Side street facade in a new formal language. To ralize that, various FRP panels were fabricated and integrated with the curtain wall system.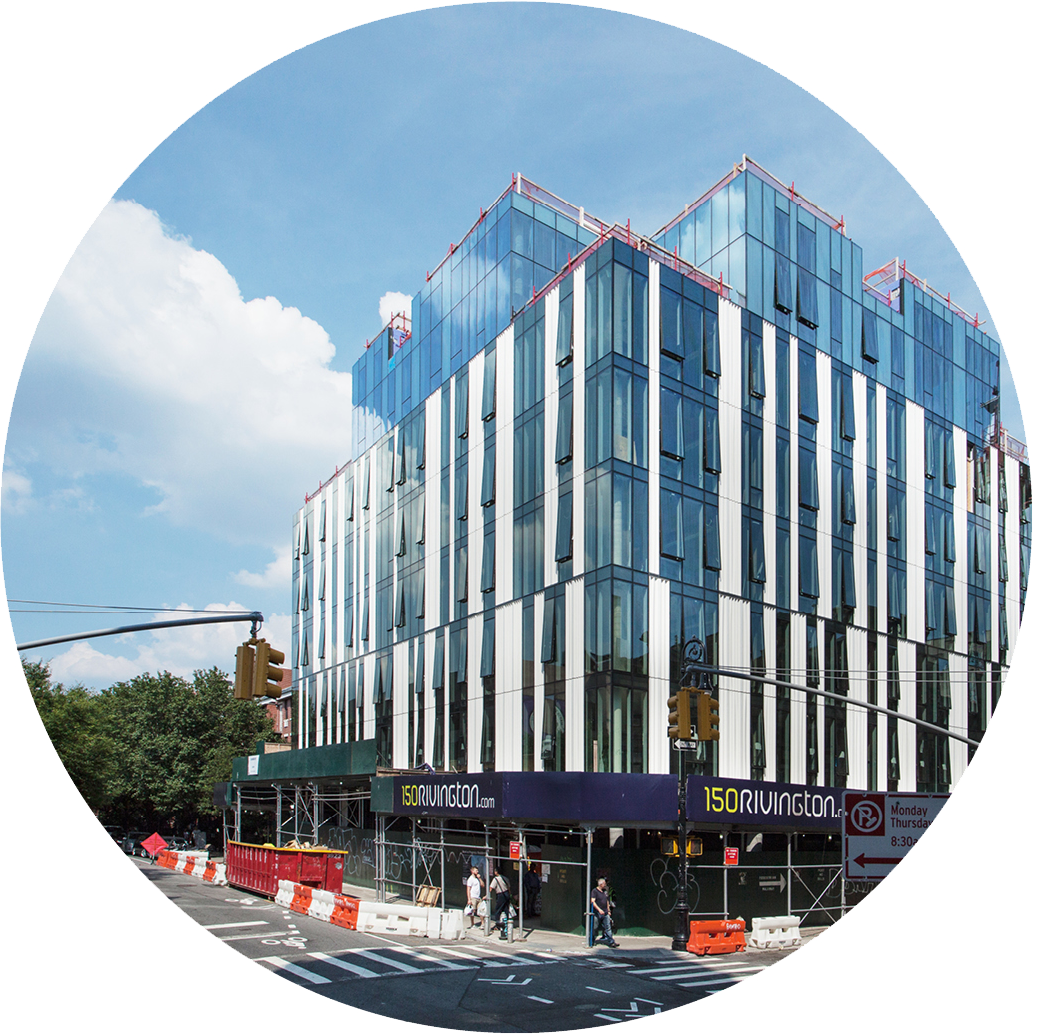 Architecture against weather.


A research lab that is resilience from massing scale to detail level. Research lab is stacked on top so that key equipment and specimen are protected from projected sea level rise.